This Friday we've decided to shake things up. Instead of bringing you some totally badass advice in video form, from some of your awesome filmmaking peers – we're going to throw a little curveball your way and share some of our own top tips – and today, it's all about handling "The Burn Out".
You know what we're talking about – those times when you've been working so religiously on one project that you become totally disinterested and wiped out. The Burn out can be a scary place to be because it not only affects your productivity levels (serious, they're like zilch) but it also plays on your confidence levels too.
And yet, it's also totally avoidable.
With a few simple tools (we have 5 for you!) – you can avoid the burn out altogether and make your work lives more efficient and successful.
1. ORGANISE YOUR LIFE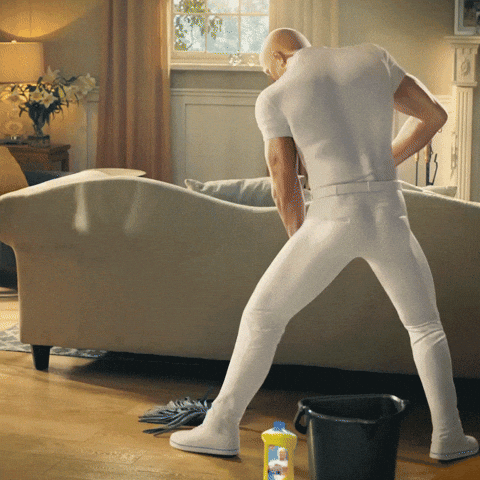 Studies have proven that people who spend just a few hours a week organizing their life are not just happier, calmer human beings – but they're also one hell of a lot more productive. If you're living in a dump, working on several different projects at once and your work notes are scattered all over the place – then answer me this, how many projects actually reach completion?
Hmmmmmm……..
By setting aside a few hours every week (we opt for Sunday afternoons to get ourselves set up for the week ahead) you can efficiently organize and prioritize your work/life plans and set yourself up for the best possible chances of success. Not only does this help ease anxiety – but it's also an extremely effective way of making you feel accomplished.
Take it from someone who's been that disorganized clutter bunny before – Life is so much better this side of the laundry pile.
2. GOAL SETTING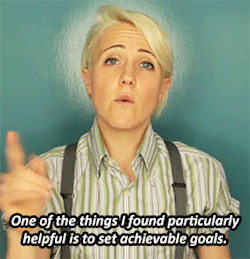 Every time we start feeling a little distracted and off kilter – it's typically because we've lost sight of our true goals.
Goal setting is a super powerful tool to help remind you every day what you're working towards. Not only does it help get you into a place of positive thinking (as you visualize yourself achieving those goals), but it also helps you prioritize your time and make more effective work decisions. It is said that only 1% of the world review their goals every day – which 1% do you think they're talking about?
There are so many articles and courses on how to effectively goal set, so we'll just leave you with this little task before you google:
EXERCISE: Write down on a piece of paper one big goal you want to achieve. Now put this in a place you're likely to see once every day (if not multiple times). Some of our favorites are bedroom walls, wallets, bathroom mirrors, fridges, on chocolate bars, the coffee machine, and the front door. Make sure that you see it often – and every time you do, smile remembering that today you're one step closer to making it happen.
3. TAKE A BREATH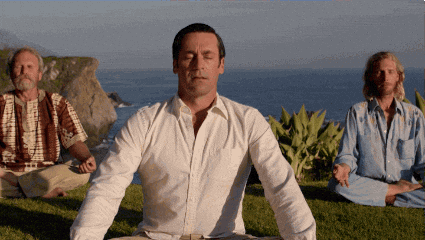 This one is for all our over-achievers out there. We often feel that if we're not "working" on something (regardless of if it's productive & career accelerating, or not), that we're failing at life. Firstly – no you're not! And secondly – that is a sure fire way to burn yourself out! So make sure to take a breather once in a while.
A Breather can be anything from a 5-minute meditation every day, an afternoon exploring your local history museum or taking a week off to focus on "living your life!". Whatever the weather, if you're spending all your time hustling and no time enjoying yourself – then take reading this article as your sign to take a chill pill and relax a little bit. You're not failing at life by going outside and exploring the big bad world. It's the exact opposite!
DIRTY TIP: Can't do that right now due to actual deadlines? – then literally take a freaken breath. Breathe in deeply for five counts, and exhale gently for five counts. Try this for one whole minute – it seriously helps. 
4) SAY ADIOS!
Sometimes – no matter how much we've wanted it, and no matter how incredible our plans are, circumstances get in the way and a project we were once so passionate about, has to be put on ice for the greater good.
This can be a tricky decision to make – because it can be hard to negotiate whether this is just a hurdle we have to jump over or a road block we can't navigate through. If this is you right now, ask yourself these questions:
Does it bring you joy?
Do you still believe in it?
If the answer to both is yes – then stick with it. If the answer to any is no, then maybe it's time to shelf it. That might be "for good", or it might be "for now", but either way, if you're not getting enjoyment out of it – then what's the point? You're not going to be putting forward your best work and it's going to take you a lot longer to complete each task. Get real, and get honest – you'll be happier for it.
You're not going to be putting forward your best work and it's going to take you a lot longer to complete each task. Get real, and get honest – you'll be happier for it.
5) BELIEVE IN YOURSELF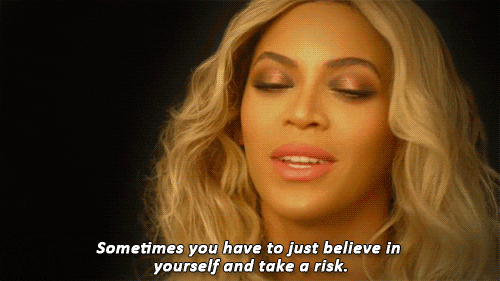 If you take anything away from this article – this is it!
A lot of the time, we focus so much on what we don't want, that we allow our fears and perceptions to shape our reality. I mean think about it. You're feeling down on yourself and lacking confidence because your job interviews or auditions haven't gone well recently. Well, not only is your body language going to reflect that – but it'll also be evident in the way you process information and how you speak to others.
You are always playing a movie inside your head titled "Your Life", and if you let it – it can become an Oscar-winning Horror. You (and only you – because nothing outside of yourself will ever change this) have the power to play any movie you want. You have the power to believe and see whatever it is you choose. You have the power to change your life in any way you want. So when playing out future scenarios in your head, why not choose to play the good stuff. Why not make it the happiest, silliest, funniest most inspirational film possible.
So believe in yourself – and start by changing that movie.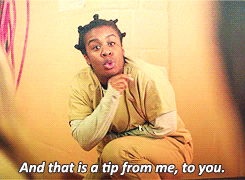 We hope you've found this helpful, filmmakers – so spread the love and share this with a friend who needs it most!